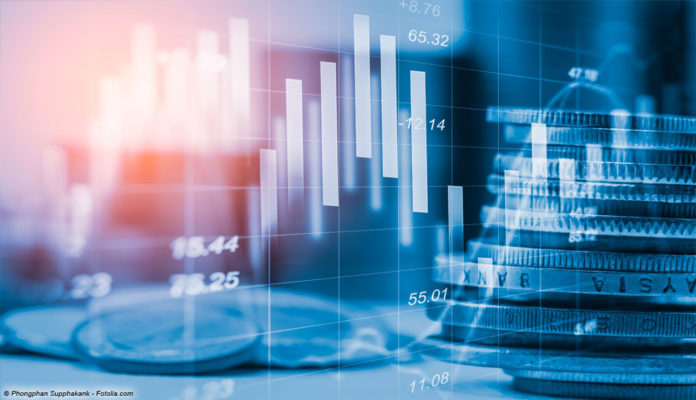 Mit zwölf Nominierungen geht "The King's Speech" als Favorit in die 83. Oscar-Verleihung am 27. Februar. Auch "True Grit", "Inception" und "Social Network" wurden bei der Bekanntgabe der Nominierungen am Mittwochnachmittag deutscher Zeit reich bedacht.

Kurz nach 5.30 Uhr Ortszeit (14.30 Uhr Mitteleuropäischer Zeit) lüfteten Oscar-Preisträgerin und Komödiantin Mo'Nique und der Chef der Academy of Motion Picture Arts and Sciences, Tom Sherak, in Los Angeles das Geheimnis um die Nominierungen. Mit zwölf Nominierungen ist das britische Drama "The King's Speech" um den stotternden König George VI. mit Colin Firth großer Favorit bei der Verleihung der Academy Awards am 27. Februar.
Die Western-Neuverfilmung "True Grit" von den Coen-Brüdern erhielt zehn Nominierungen. Christopher Nolans Psychothriller "Inception" und der Facebook-Film "Social Network" folgen mit jeweils acht Nominierungen als aussichtsreichste Kandidaten. Als bester Film dürfen sich außerdem das Ballet-Drama "Black Swan", "The Fighter", die lesbische Familiengeschichte "The Kids Are All Right", derÜberlebensthriller "127 Hours", "Toy Story 3″ und der Krimi"Winter's Bone" Hoffnungen auf die goldene Trophäe machen.
 
Als Kandidaten für den besten männlichen Hauptdarsteller wählten die Juroren Colin Firth ("The King'sSpeech"), Jesse Eisenberg ("The Social Network"), James Franco ("127Hours"), Javier Bardem ("Biutiful") und Jeff Bridges ("True Grit") aus. Bei den Frauen sind Natalie Portman ("Black Swan"), AnnetteBening ("The Kids Are All Right"), Nicole Kidman ("Rabbit Hole"),Jennifer Lawrence ("Winter's Bone") und Michelle Williams ("BlueValentine") im Rennen.
Am 27. Februar führen die Hollywood-Schauspieler James Franco ("Spider-Man 3") und Anne Hathaway ("Der Teufel trägt Prada") durch die 83. Oscar-Verleihung, die traditionell im Kodak Theatre in Los Angeles stattfindet.  Auch in diesem Jahr greift die 2010 eingeführte Neuerung, zehn statt bislang fünf Produktionen in der Kategorie "Bester Film" zu nominieren. Die technischen Oscars sowie die wissenschaftlichen Awards werden im Rahmen  einer vorgezogenen Galaveranstaltung bereits am 12. Februar verliehen.ALLE OSCAR-NOMINIERUNGEN 2011 IN DER ÜBERSICHT
Bester Film des Jahres
127 Hours
Black Swan
The Fighter
Inception
The Kids Are All Right
The King's Speech
The Social Network
Toy Story 3
True Grit
Winter's Bone
Bester männliche Hauptrolle
Javier Bardem in Biutiful
Jeff Bridges in True Grit
Jesse Eisenberg in The Social Network
Colin Firth in The King's Speech
James Franco in 127 Hours
Beste weibliche Hauptrolle
Annette Bening in The Kids Are All Right
Nicole Kidman in Rabbit Hole
Jennifer Lawrence in Winter's Bone
Natalie Portman in Black Swan
Michelle Williams in Blue Valentine

Beste männliche Nebenrolle
Christian Bale in The Fighter
John Hawkes in Winter's Bone
Jeremy Renner in The Town – Stadt ohne Gnade
Mark Ruffalo in The Kids Are All Right
Geoffrey Rush in The King's Speech
Beste weibliche Nebenrolle
Amy Adams in The Fighter
Helena Bonham Carter in The King's Speech
Melissa Leo in The Fighter
Hailee Steinfeld in True Grit
Jacki Weaver in Animal Kingdom
Beste Regie
Darren Aronofsky für Black Swan
Ethan Coen, Joel Coen für True Grit
David Fincher für The Social Network
Tom Hooper für The King's Speech
David O. Russell für The Fighter
Bestes Originaldrehbuch
Another Year : Mike Leigh
The Fighter : Scott Silver, Paul Tamasy, Eric Johnson
Inception : Christopher Nolan
The Kids Are All Right : Lisa Cholodenko, Stuart Blumberg
The King's Speech : David Seidler
Beste Drehbuch-Adaption
127 Hours : Danny Boyle, Simon Beaufoy
Toy Story 3 : Michael Arndt, John Lasseter, Andrew Stanton, Lee Unkrich
True Grit : Joel Coen, Ethan Coen
Winter's Bone : Debra Granik, Anne Rosellini
Bester Animationsfilm
Drachenzähmen leicht gemacht
L'Illusionniste
Toy Story 3
Bester fremdsprachiger Film des Jahres
Biutiful : Alejandro González Iñárritu (Mexico)
Kynodontas : Giorgos Lanthimos (Griechenland)
In einer besseren Welt : Susanne Bier (Dänemark)
Incendies : Denis Villeneuve (Kanada)
Hors-la-loi : Rachid Bouchareb (Algerien)
 
Beste Kinematographie
Black Swan : Matthew Libatique
Inception : Wally Pfister
The King's Speech : Danny Cohen
The Social Network : Jeff Cronenweth
True Grit : Roger Deakins
Bester Schnitt
127 Hours : Jon Harris
Black Swan : Andrew Weisblum
The Fighter : Pamela Martin
The King's Speech : Tariq Anwar
The Social Network : Kirk Baxter, Angus Wall
Beste Art Direction
Alice im Wunderland : Stefan Dechant
Harry Potter und die Heiligtümer des Todes – Teil 1 : Andrew Ackland-Snow
Inception : Guy Hendrix Dyas
The King's Speech : Netty Chapman
True Grit : Stefan Dechant
Bestes Kostümdesign
Alice im Wunderland : Colleen Atwood
Ich bin die Liebe : Antonella Cannarozzi
The King's Speech : Jenny Beavan
The Tempest: Sandy Powell
True Grit : Mary Zophres
Bestes Makeup
Barney's Version
The Way Back
The Wolfman
Bester Soundtrack
127 Hours : A.R. Rahman
Drachenzähmen leicht gemacht : John Powell
Inception : Hans Zimmer
The King's Speech : Alexandre Desplat
The Social Network : Trent Reznor, Atticus Ross
Bester Filmsong
127 Hours : A.R. Rahman, Rollo Armstrong, Dido("If I Rise")
Country Strong : Bob DiPiero, Tom Douglas, Hillary Lindsey, Troy Verges("Coming Home")
Rapunzel – Neu verföhnt : Alan Menken, Glenn Slater("I See the Light")
Toy Story 3 : Randy Newman("We Belong Together")
Bester Soundmix
Inception
The King's Speech
Salt
The Social Network
True Grit
Bestes Sound Editing
Inception
Toy Story 3
TRON: Legacy
True Grit
Unstoppable – Ausser Kontrolle
Beste visuelle Effekte
Alice im Wunderland
Harry Potter und die Heiligtümer des Todes – Teil 1
Hereafter – Das Leben danach
Inception
Iron Man 2
Beste Dokumentation
Banksy – Exit Through the Gift Shop : Banksy
GasLand : Josh Fox
Inside Job : Charles Ferguson
Restrepo : Tim Hetherington, Sebastian Junger
Waste Land : Lucy Walker
Beste Dokumentation (Kurzfilm)
Killing in the Name
Poster Girl
Strangers No More
Sun Come Up
The Warriors of Qiugang
Bester Kurzfilm (Animation)
Day & Night
Der Grüffelo
Let's Pollute
The Lost Thing
Madagaskar – ein Reisetagebuch
Bester Kurzfilm (Live Action)
The Confession
The Crush
God of Love
Na Wewe
Wish 143 [ar]
Bildquelle:
Medien_Maerkte_Artikelbild: © Phongphan Supphakank - Fotolia.com